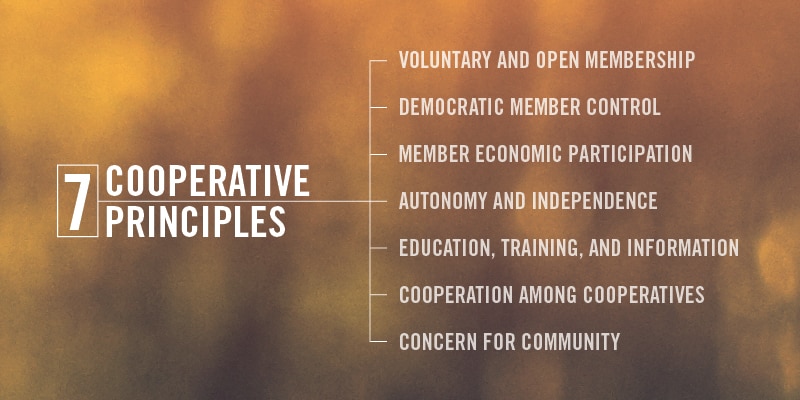 COOPERATIVE
One of the most unique aspects of our business is being a part of an agricultural cooperative. As a cooperative, we exist to provide agricultural products, services and a reliable fuel supply to our member-owners.

Our members serve as the "retail" arm of our business that sell these products and services directly to their farmer-owners. With an interwoven network of customers and owners, we don't succeed unless our customers succeed. It is that foundation that has driven our cooperative culture and fuels our success to all work together in a spirit of cooperation to provide food and fuel to the world.

CUSTOMER FOCUSED
THE GROWMARK WAY - Our vision for creating unsurpassed customer experiences.
TRUST
EXCELLENCE
RESPONSIVENESS
EXPERTISE
SOLUTIONS FOCUS
We have a team of employees who are dedicated to developing and delivering leading edge products, services, knowledge, and technology through high level expertise and strategic assets. It is this commitment and dedication to providing an unsurpassed customer experience that sets us apart and has been engrained as part of our culture.
#GROWMARKlife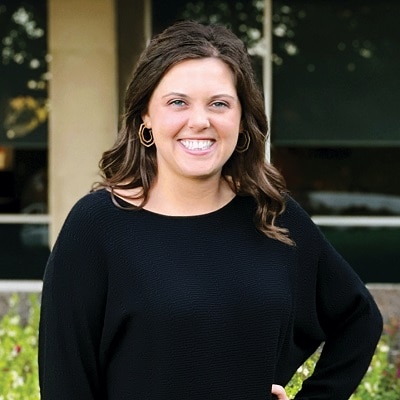 "I think we have a really cool story to tell. GROWMARK has a rich history other ag retailers don't. They serve farmers but they aren't owned by farmers, so there's not that same tie to the values we have. For them it's not really about the farmer; it's about the shareholder. It's about the cheapest price rather than about selling value. What ultimately drew me to GROWMARK and what keeps me here is the opportunity to work with our member owners. My job is to be whatever our members need me to be, whether that's consulting with general managers, controllers and board members, or learning more about their businesses so I can find solutions to their problems. This awesome culture of cooperative service is what makes GROWMARK unique, and it's what I'm really passionate about."
Kristen Faucon
GROWMARK Member Business Administration Manager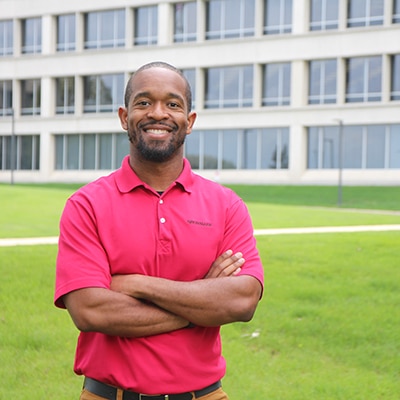 "My job allows me to problem solve anything and everything when it comes to the use of computers. Our computer systems are an integral part of our business, and keeping them online and functional allows our employees and business to be successful in managing products that help feed and fuel the world."
Demetrius Triplett
GROWMARK IT, Network Analyst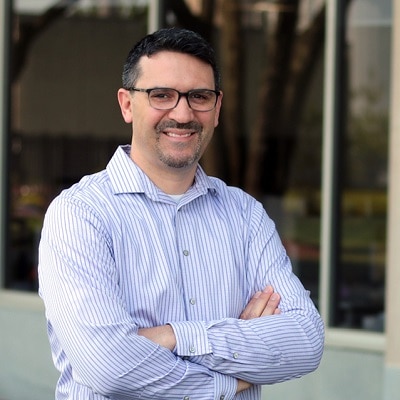 "I take pride in GROWMARK being positioned where it is as an agricultural cooperative, and I want to do what I can to help us stay there. I love seeing employees rewarded for their hard work and recognized for their contributions to the company's success, and my job is to make sure GROWMARK employees are paid competitively and equitably. I'm constantly analyzing data, monitoring trends and evaluating positions relative to external and internal markets. Before COVID, data were available more sporadically, but now everything has evolved to more of a pulse model, which helps us be more proactive with compensation. It's just another way we can help GROWMARK retain top talent going forward."
Anthony Morales
GROWMARK Compensation and HR Projects Manager
CULTURE OF INCLUSION
It is essential to us that we foster a culture where employees feel respected, appreciated, and welcome to share their individual perspectives. We believe diverse backgrounds, perspectives, and ideas promote employee engagement, satisfaction, and productivity.

By fostering a culture of inclusion employees will be more engaged in their work and their team, resulting in innovation, superior customer service, and top performance.​​​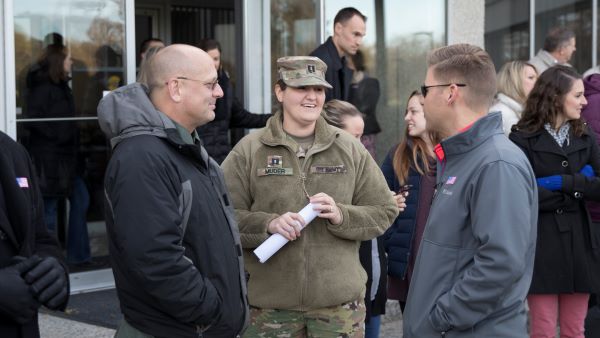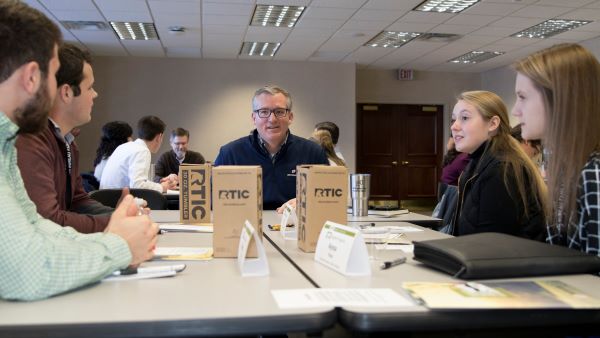 LIFE LONG LEARNING
Investing in our employees' professional development is imperative to our success. Providing open forums and a challenging learning environment allows our workforce to reach its fullest potential and equip them with the tools they need to maximize results within their positions.

Our diverse program offerings include personal and professional development courses and a robust series of leadership training courses that are essential to developing our leaders of tomorrow. All participants are challenged to apply the knowledge gained to drive positive business results and take control of their own career development.